January 15! Jackson has almost been out in the world longer than he was in my womb!!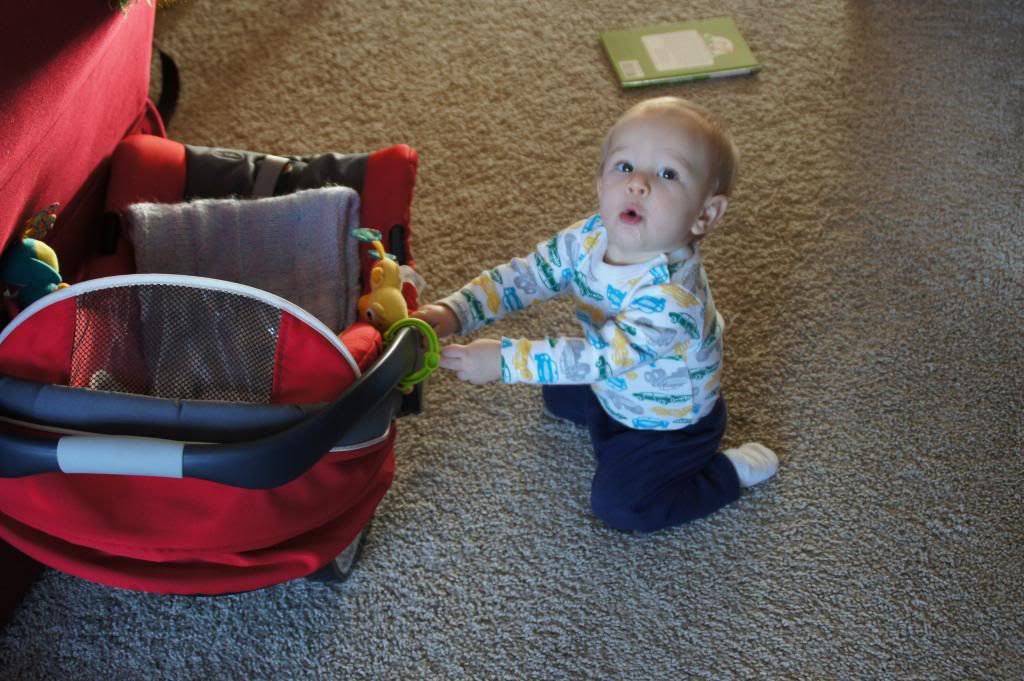 Big boy here! Ohhhhhh
9 months and growing!! We don't go in for his 9 month checkup for another couple of weeks but we know this little man is growing. Currently he is wearing 12 month clothes, some 9 months and even some 18-24 month.
Hey ladies! Taking numbers for the Prom soon:)
Jackson's personality is really starting to show. For one, he is very independent, especially when he's eating. He is now only using me and his sippy cups - no more bottles. It was his decision to go on a bottle strike so we went with it. He gets super excited when he's handed a sippy cup so he can drink all by himself. He likes when I cut up avocados, bananas, or apples, or soft carrots or cottage cheese and he gets to feed himself. The reason I know this is because he's quiet and happy and busy. When I only give him his puffs and spoon feed him, he starts getting crabby and whiny and screams. He moves all over the place - arms a swinging.
These past couple weeks he's tried okra (both Karl and Jackson gagged), cottage cheese and grapes. Yum!
Love my sippy cup!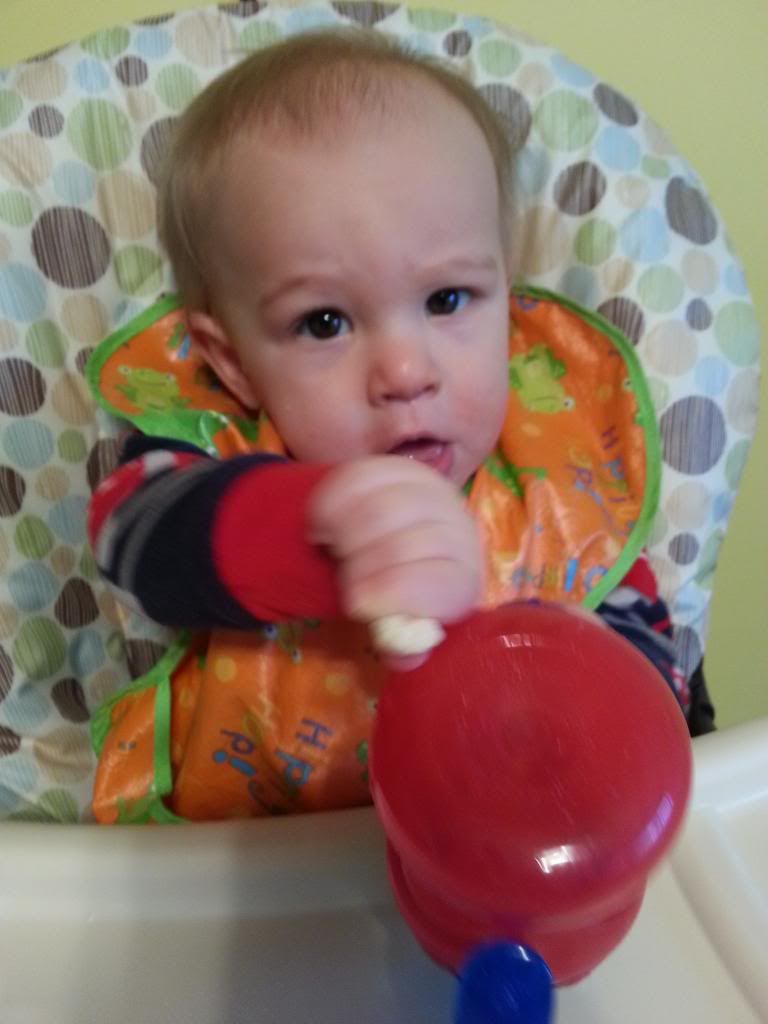 That's right man...don't mess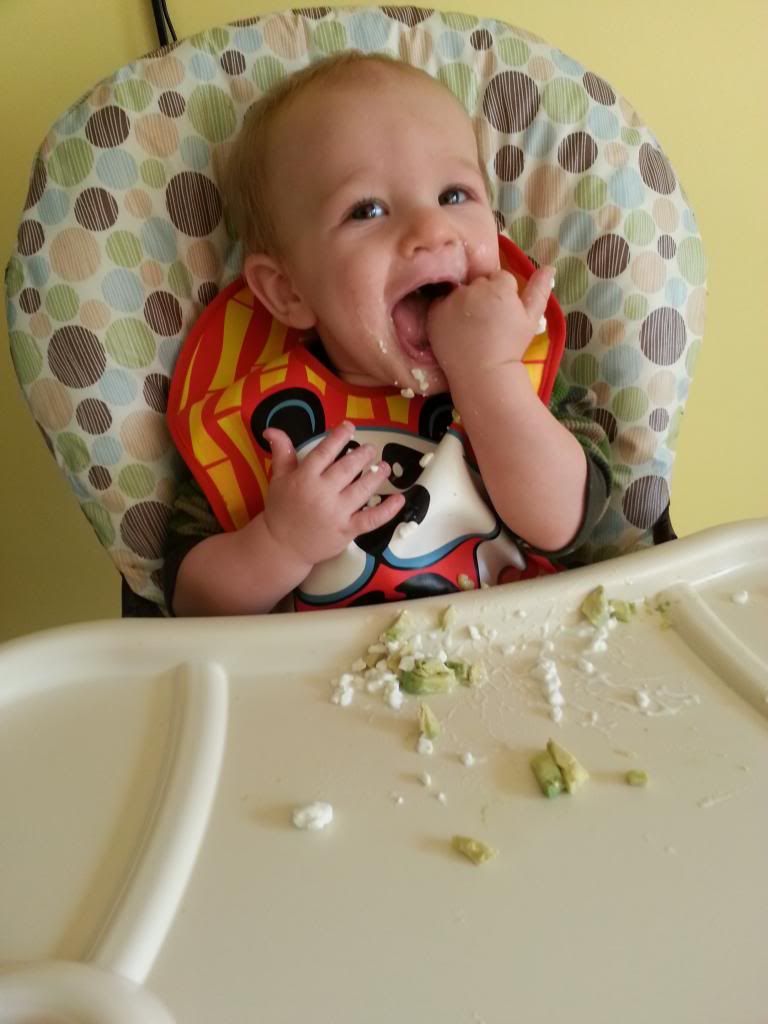 I love feeding myself!
Jackson is very curious. Very. He has to touch EVERYTHING.
This car is neat
Must figure out how it works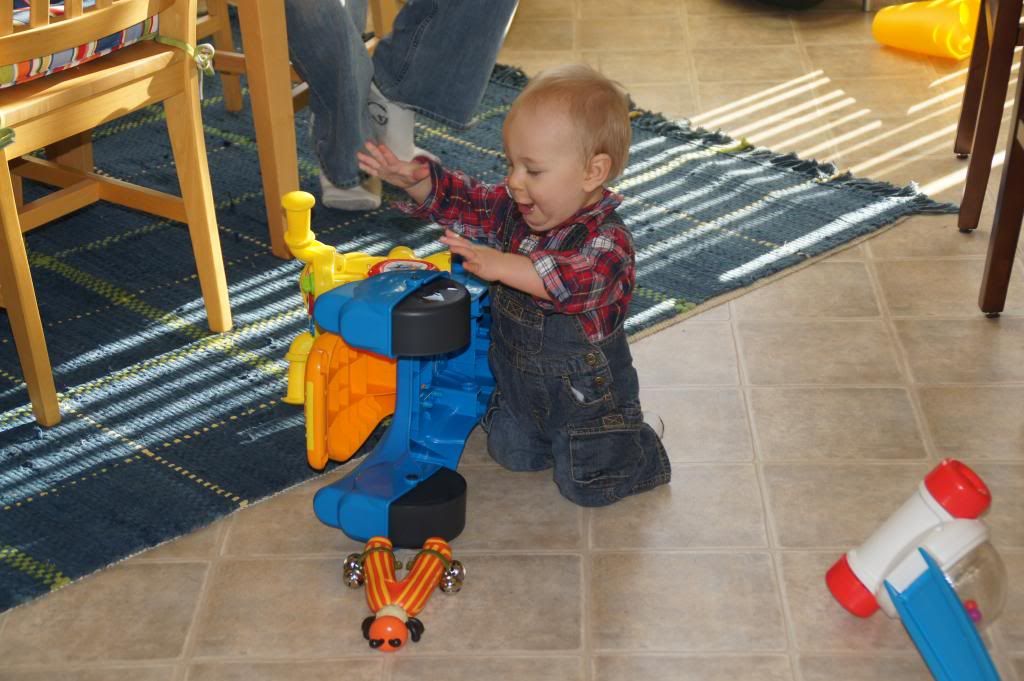 Ah-ha! That's how!!
He isn't a huge cuddler either, which is a bummer. He will at certain times, but for the most part he likes moving around by himself - he likes to crawl around and explore. He only wants to be held for a second and down on the floor he goes. He will crawl to me and sit up on his knees and pull on my legs. He's been working on saying "up". Right now it's more of a whisper, but he moves his jaw and lips in a way where I know he's trying hard to say it.
Love these cups! I could do this all day long.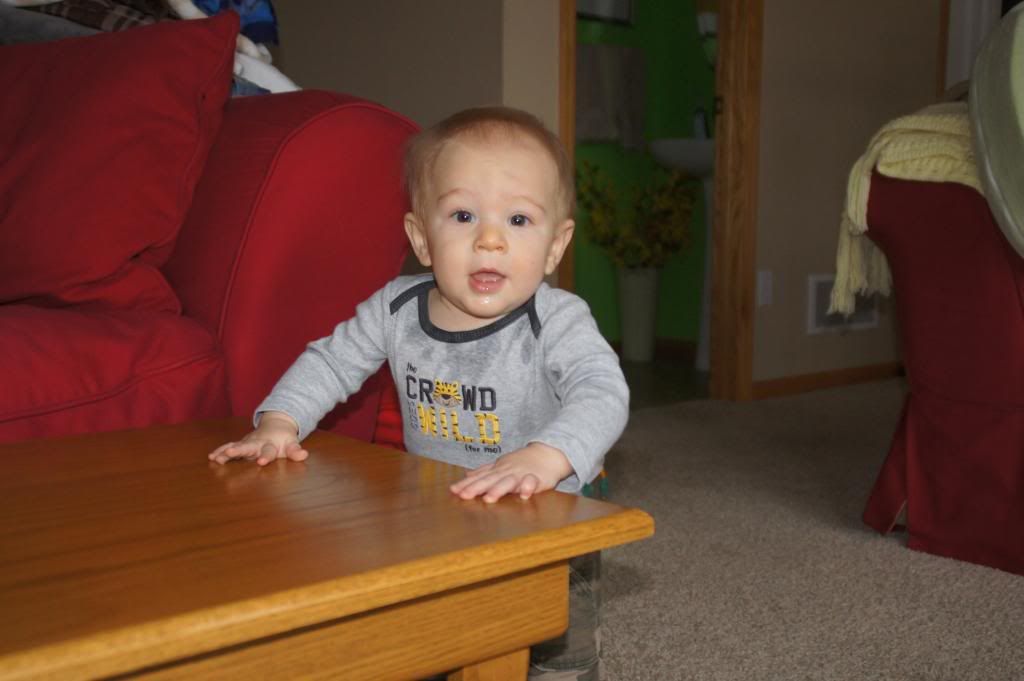 look at me! Where did that remote go again?
We're pretty sure he said "da-da", but obviously doesn't know what it means. I might have heard a "ma" in there but for sure a "ba-ba". We are getting there!
He's in full-on explore mode. And loves pulling himself up to stand. With that comes some hard falls...especially on his head. Ugh. Not a fan of this, but he is quick and there is no stopping him, unless I held him ALL DAY LONG but we know he wouldn't want that. He's been working on squatting down so the falls aren't so fast, but had to learn the hard way. A head hitting a hard floor is loud. Poor guy:(
Standing man! Army Strong!
Pretty sure those eyes are going to turn completely brown. There is still a little bit of blue around the edges but we're talking mostly brown! Cute as a button though!
Love love love this little guy. He has our hearts.